14 Mar 2022
Planning Approval in Chelmsford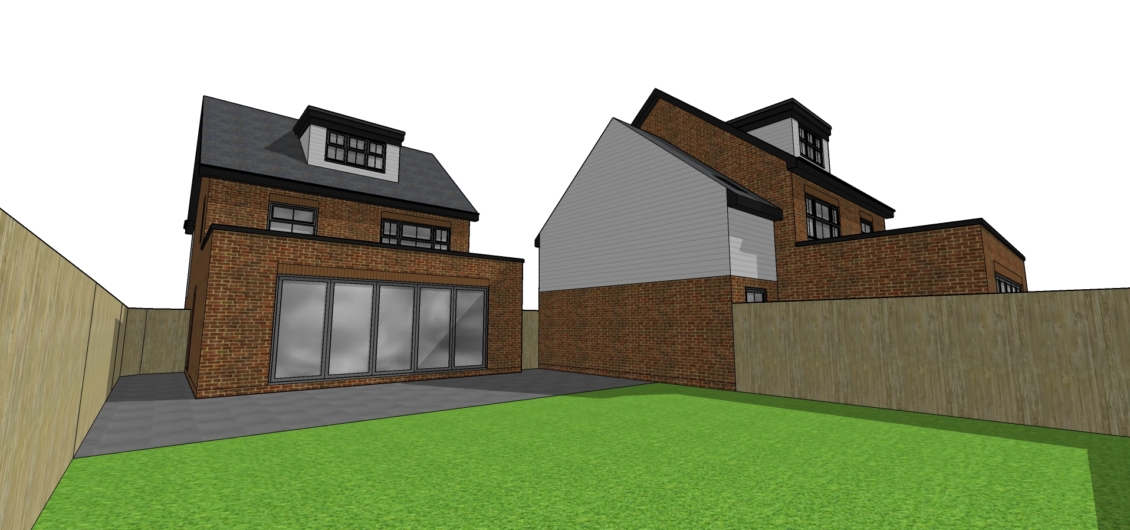 FINC are pleased to share that we have received planning approval for a renovation of an existing dwelling and an additional new build dwelling for a site in Writtle, Chelmsford.
The proposal is to demolish the single storey front porch and side garage, and heavily refurbish and renovate with internal wall alterations. The proposed roof will be raised by two bricks and the new main roof pitch will be 40 degrees. The new height of the roof will be the same as the existing chimney.
The house will also have a new two-storey front extension to provide a new main entrance to the house and make the front bedroom larger, a single storey rear extension for a new kitchen, dining and family area with large bifolding doors, a loft conversion to add an additional master bedroom with ensuite. The Existing house will also have a 1.5 storey extension to the side which will provide a study area and Wetroom on the ground floor and an ensuite and walk in wardrobe on the first floor. The total GIA of this unit will be 179m2.
The new build house will follow the same layout, but without the side extension, and will be constructed using masonry and special timber frame to provide a high energy rating.
Both houses will be finished with red brick to match the existing and surrounding buildings, "light coloured" horizontal timber cladding, dark grey windows and doors and slate/slate effect roof tiles with black fascia, soffits and guttering. The proposal is to also relandscape the existing plot to provide two luxury rear garden spaces (both 100m2+) and a shared parking court to provide a maximum 4 parking spaces (minimum 5.0m x 2.5m per space).
We're pleased to get this project over the line in what was a very unique application for our very happy client.