Busan Opera House
An undulating façade that moves in time with the audio heard within is the key feature of this competition entry.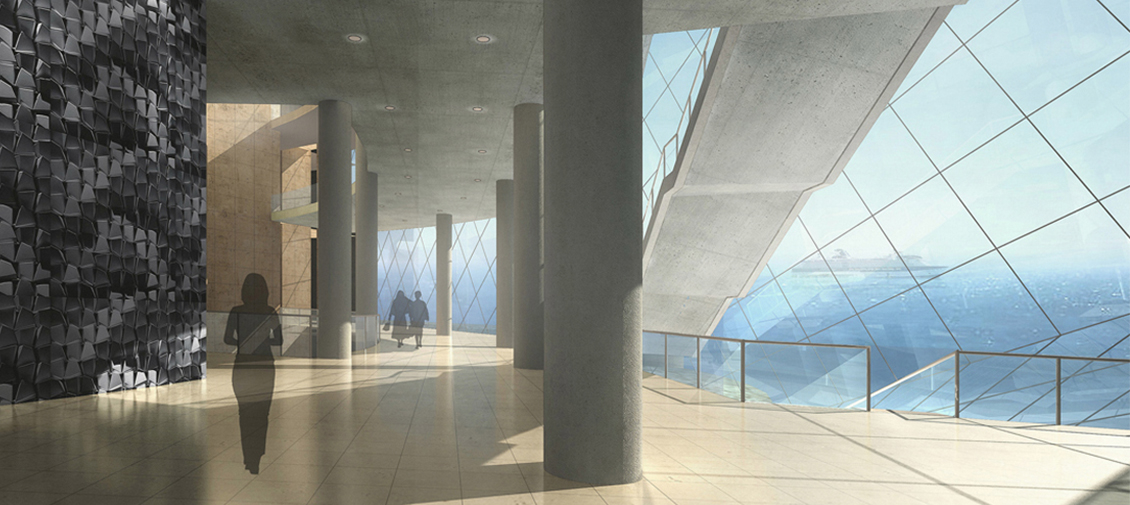 In 2015, FINC undertook a competition to design the Busan Opera House in southern China. The project included a helical bridged access from the main land to the island site and two large auditoria with ocean views.
The bespoke designed cladding for the auditoria includes small aluminium plates that move when wind blows across them, created in response to the sounds heard within the rooms. The visual representation of the audio was a key driver behind the design and required some design research to find a workable solution.